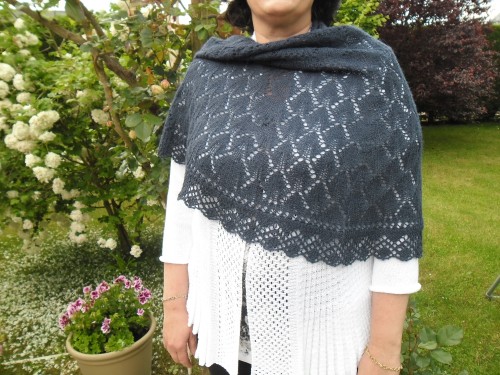 Je ne résiste pas au plaisir de vous montrer cette très belle version d'Euphrosyne de Kirsten Kapur, réalisée par Sylvie R.
I can't resist showing you this beautiful version of the Euphrosyne shawl designed by Kirsten Kapur, knitted by Sylvie R.
Sylvie voulait agrandir le châle. On a d'abord discuté un peu par mail de cette modification, mais c'est toute seule et sans filet qu'elle s'est lancée. Après la grille 2, elle a répété encore une fois les rangs 37 à 53, et la bordure tombe nickel !
Sylvie wanted to make the shawl bigger. We discussed the topic via e-mail, and then she went for it all by herself. After chart 2, she repeated once more rows 37 to 53, and the border adapts perfectly!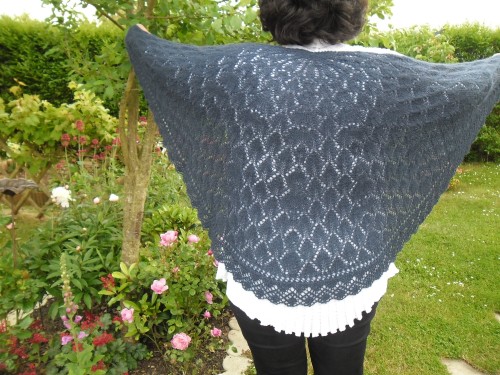 Merci Sylvie, d'avoir partagé cette modification réussie et ces belles photos avec nous !
Thank you Sylvie for sharing this succesful modification and beautiful pictures with us!