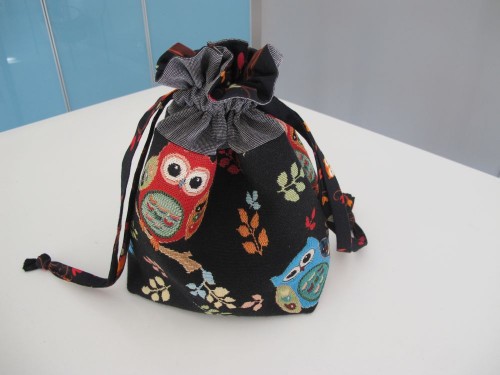 Cela fait longtemps que je ne vous ai pas parlé de couture … et pour cause, je n'en ai pas fait beaucoup !
I haven't talked about sewing for a long time … and that's because I haven't done much of it!
Mais il y a 15 jours, juste avant de partir en Suède, j'ai fabriqué ce petit sac. Il était destiné à une amie suédoise, et je peux désormais vous le montrer sans gâcher la surprise !
But two weeks ago, just before leaving for Sweden, I made this little bag. It was a gift for a Swedish friend, and now I can show it without spoiling anything!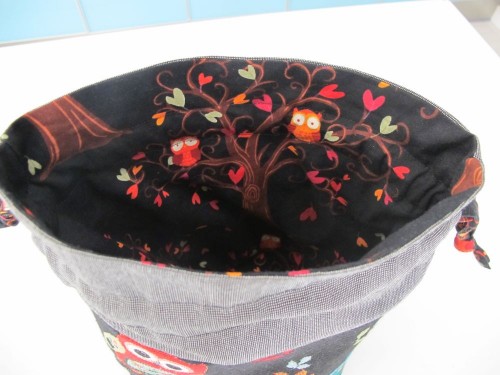 Cette amie aime beaucoup les oiseaux en général, et les hiboux en particulier (son photographe préféré est Brutus Östling, et je sais que cette vidéo la fait beaucoup rire). J'ai donc acheté le tissu extérieur et la doublure en pensant à elle – il y a déjà deux ans !
This friend loves birds in general, and owls in particular (her favourite photographer is Brutus Östling, and I know that this video makes her laugh). I bought the main fabric and the lining thinking of her – but that was two years ago!
Pour fabriquer ce petit sac, j'ai utilisé ce tutoriel – très clair, mais en anglais. Je suis sûre qu'on peut en trouver en français aussi.
I followed this very clear tutorial.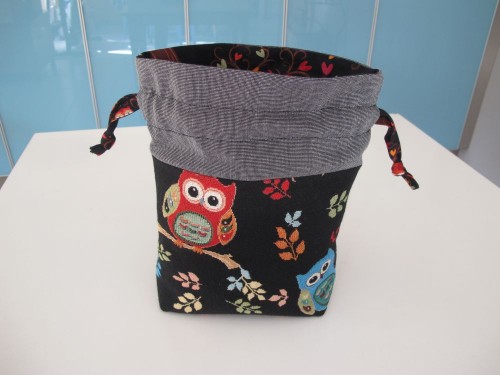 J'avoue que cela donne envie de continuer à coudre …
I must admit that this makes me want to continue sewing…