Il y a déjà pas mal d'enfants qui participent à la colo !
There are already quite a few kids at camp!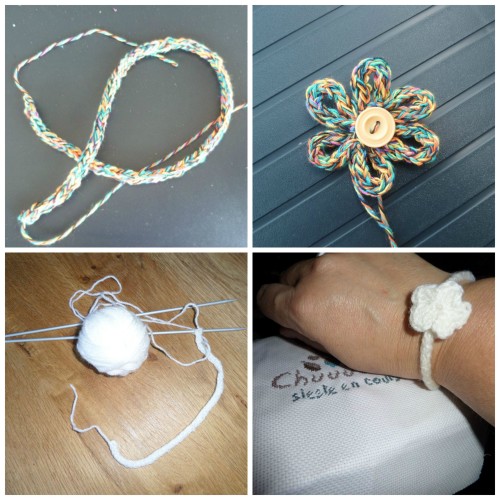 Dans ma boîte mail, les tricotins (sur la gauche) et les petits projets (sur la droite) de Nicole (en haut, la fleur avec bouton) et Jocelyne (en bas, le bracelet).
In my inbox, the i-cords (at the left) and the small project (at the right) submitted by Nicole (top row, flower with button) and Jocelyn (bottom row, bracelet).


Et sur Facebook, dans le groupe La Colo du Tricot, les participations (de gauche à droite) de Joséphine, Lucie, Catherine, Christine et Moucui.
And in the Facebook group Knitting Summer Camp, the contributions by (from left to right) Joséphine, Lucie, Catherine, Christine and Moucui.