Depuis le 21 juillet, ça bouge à la colo !
Since July 21st, lots of stuff has happened at camp!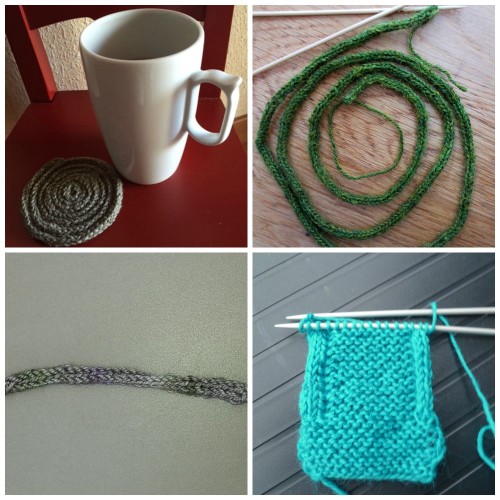 Caroline, Miss T, Emilie et Nicole sont venues à la colo par mail.
Caroline, Miss T, Emilie and Nicole came to camp via e-mail.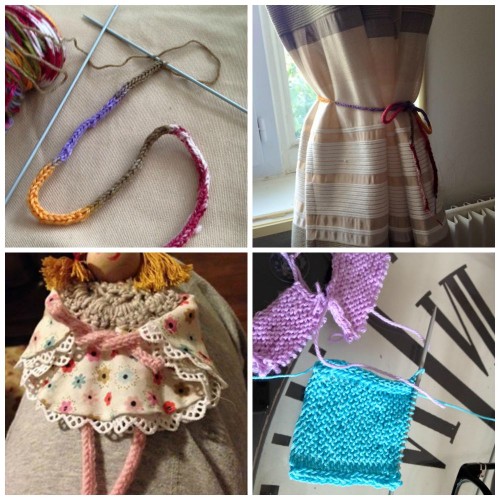 Isabelle a plié les tricotins à toutes ses envies créatives, mais n'a pas non plus hésité à se lancer dans les bordures, un peu plus ardues.
Isabelle made the I-cord follow her creative wishes, but also launched into the slightly more difficult borders.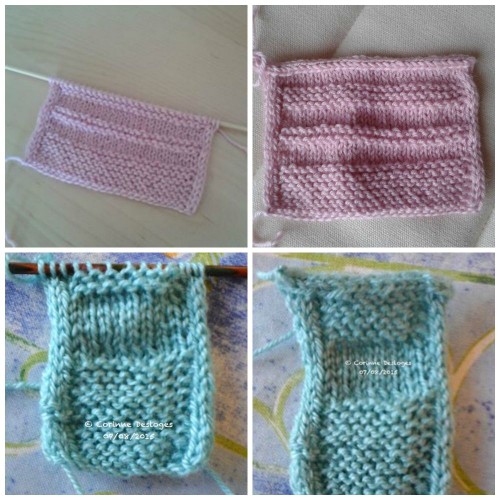 Catherine et Corinne ont toutes les deux eu l'excellente idée de faire les bordures et le rabattage sur le même échantillon.
Catherine and Corinne both had the same great idea to use their border swatch for the bind-off.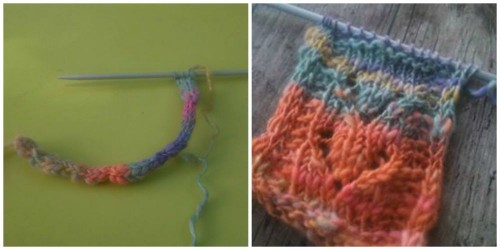 Lily a apporté son superbe fil filé main à la colo !
Lily brought her beautiful handspun to camp!


Christine maîtrise les bordures, Claire fait des liens de fermeture, et Corinne aligne les bracelets !
Christine masters borders, Claire makes a great cardigan closure and Corinne plenty of bracelets!
Vous avez encore jusqu'au 31 août pour participer !
You can participate until August 31st!