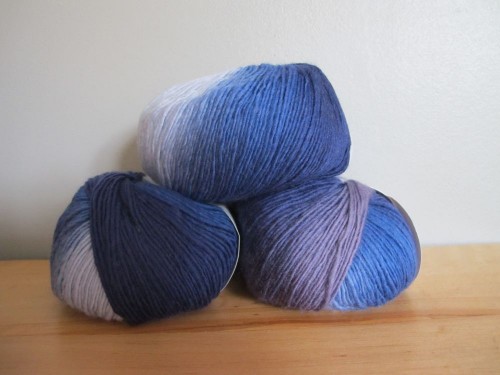 Un nouveau coloris de Mini Mochi est désormais disponible dans ma boutique : Periwinkle Shadows. C'est un bleu pervenche (donc légèrement violacé) qui passe du bleu ciel au bleu marine en déroulant toutes les nuances intermédiaires. Un coloris avec intensité et contraste, sans perdre le caractère paisible du bleu.
A new Mini Mochi colourway is now available in my shop: Periwinkle Shadows. It's a periwinkle blue that travels from a light sky blue to a deep navy, passing through all nuances between the two. This colourway is intense with lots of contrast, without losing the peaceful quality that blue always has.
Découvrez tous les coloris du fil Mini Mochi dans la boutique.