Quand je vois le bambou dentelle, je pense « châles ». Quand ma copine Claude/Ticoeur le voit, elle pense « vêtements ».
When I see my laceweight bamboo yarn, I think of shawls. When my friend Claude/Ticoeur sees it, she thinks of garments.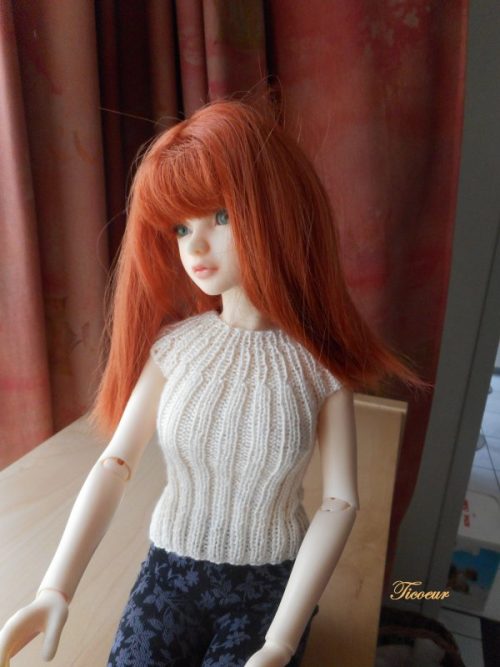 Elle en tricote des vêtements pour poupées, sur des aiguilles numéro 2.
She uses it to knit doll garments, on 2 mm needles.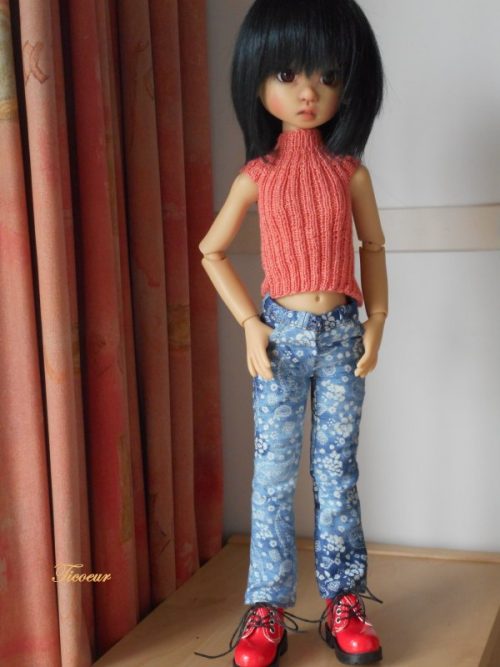 Parfois des petits hauts, parfois des ensembles complets.
Sometimes a top, sometimes a complete outfit.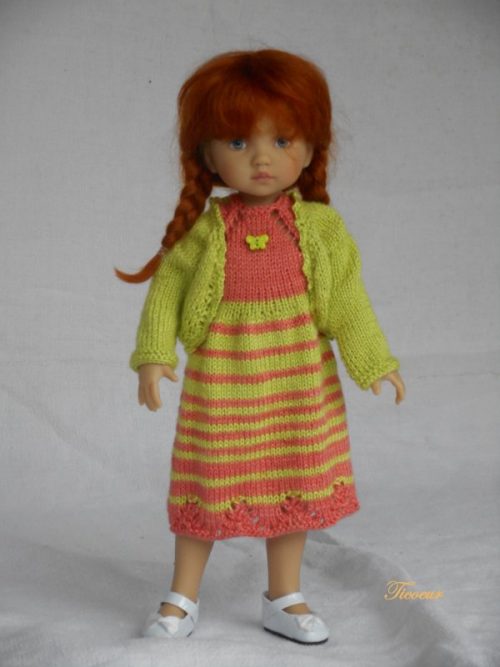 Quand elle n'est pas au monde des poupées, elle fait de belles broderies. Découvrez son univers sur le blog Ticoeur.
When she is not delving into the dolls' world, she makes beautiful embroidery. Visit the Ticoeur blog.
Crédit photos : Ticoeur.