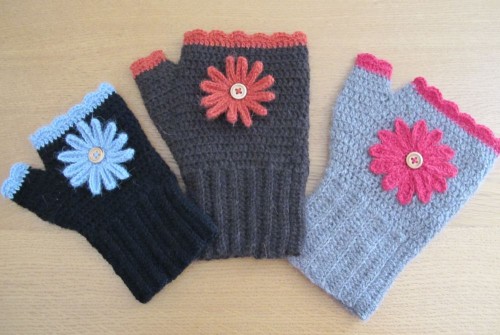 Si vous m'avez croisé sur un salon ce printemps, vous les avez déjà vu, mais je suis très heureuse d'enfin les partager avec tout le monde : mes mitaines Naadam.
If you met me at a craft show this spring, you have already seen them, but I'm very happy to now share them with everyone: my fingerless mittens Naadam.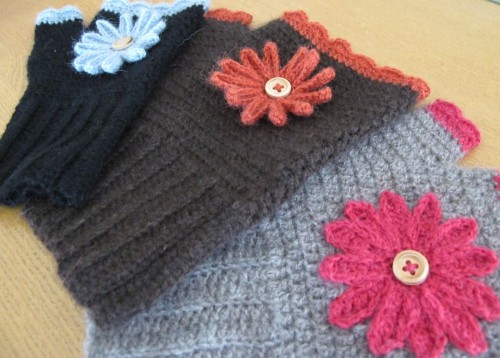 Crochetées en duvet de yak (une seule pelote suffit pour une paire), ces mitaines sont d'une douceur incomparable.
Crocheted in yak down (a single ball makes a pair), these mittens are incredibly soft.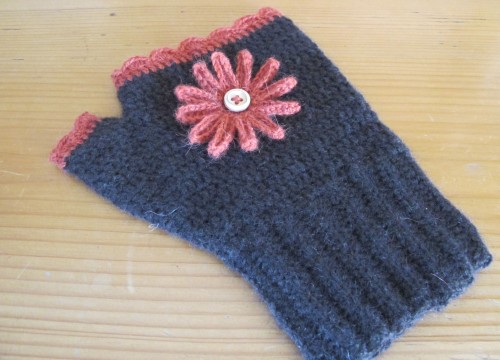 Les bordures et les fleurs sont réalisées en alpaga.
The borders and the flowers are worked in alpaca.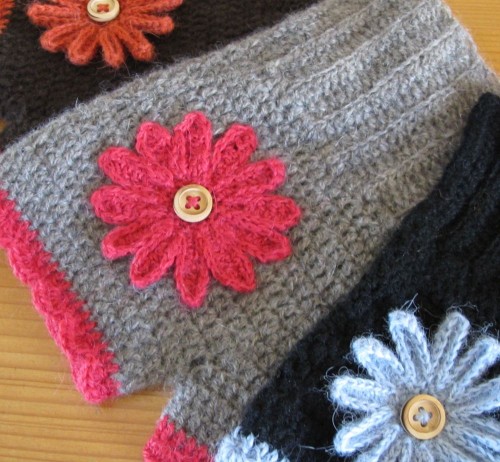 Et tout ceci dans une fiche qui comprend des explications pour trois tailles différentes !
And all this in a pattern that includes instructions for three different sizes!
Plus de détails dans la boutique.