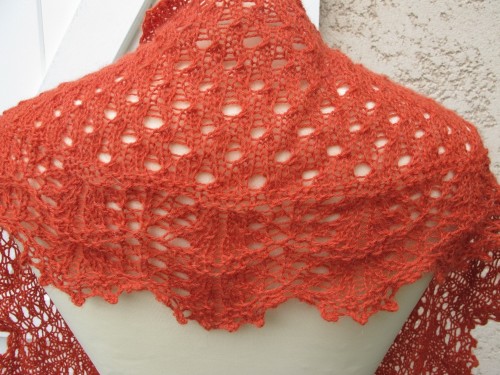 Je vous parle, je vous parle de cet alpaga fin … il faut bien que je vous montre quelque chose que j'ai fait avec !
I keep on talking about the fingering weight alpaca, but I also need to show you something I've made with it!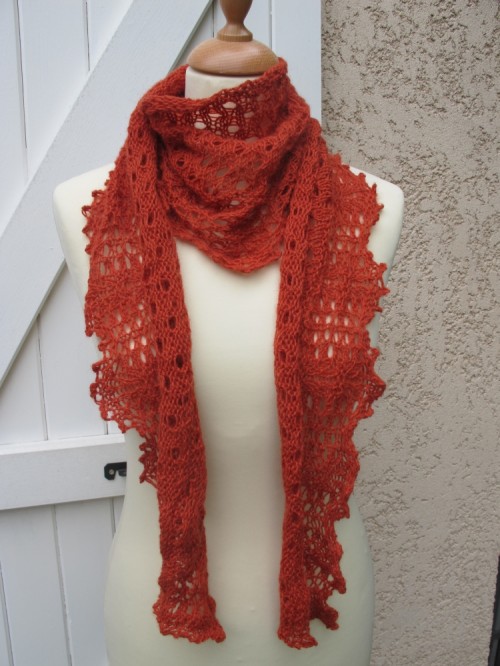 Comme ce mini-châle/belle écharpe, modèle Moulin Rouge créé par Kirsten Kapur, tricoté par moi au bord du lac cet été.
Such as this shawlette/scarf, Moulin Rouge designed by Kirsten Kapur, knitted by myself by the lake this summer.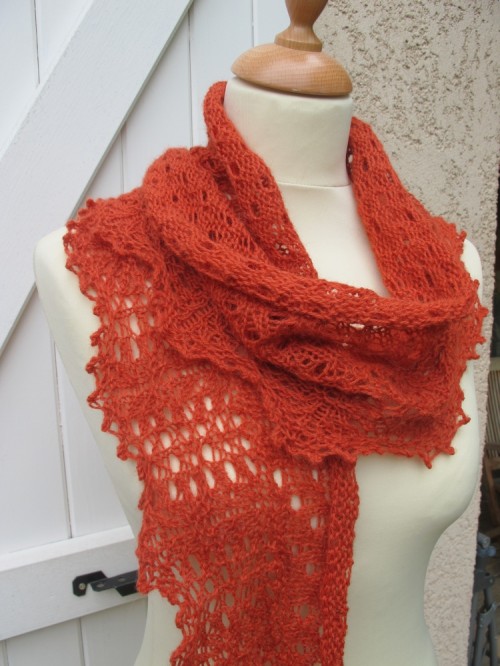 Tricoté avec moins de 100 g de fil (coloris potiron) et des aiguilles no 5. Une vraie détente !
Knitted with less than 100 g of yarn (col pumpkin) and 5 mm needles. So relaxing!