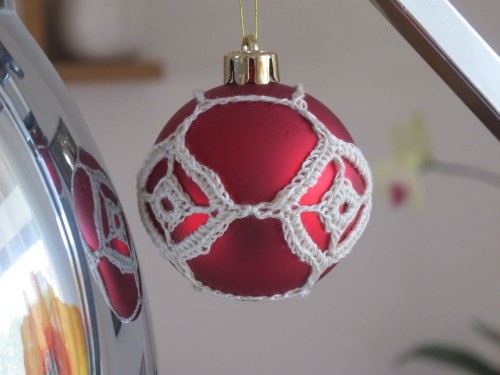 J'espère que vous aimez votre boule – mon fils dit que c'est la plus jolie jusqu'à présent.
I hope you like your bauble – my son says it is the prettiest so far.
Je veux bien voir la votre ! Vous pouvez m'envoyer par mail /ajouter sur Ravelry les photos de votre boule (cf explications ici) pour participer au tirage au sort.
I would like to see yours! You can take pictures of your bauble and send to my via e-mail / add on Ravelry (more details here) to take part in the drawing.