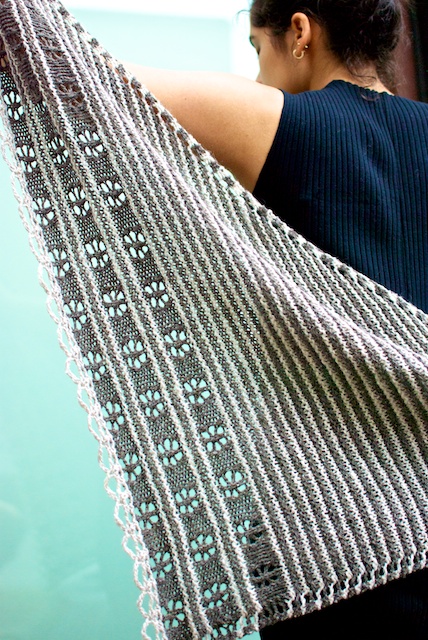 La version française du modèle Abingdon, créé par Kirsten Kapur, est désormais disponible dans la boutique.
I am publishing the French version of Kirsten Kapur's beautiful shawl Abingdon. The English pattern is available directly from the designer.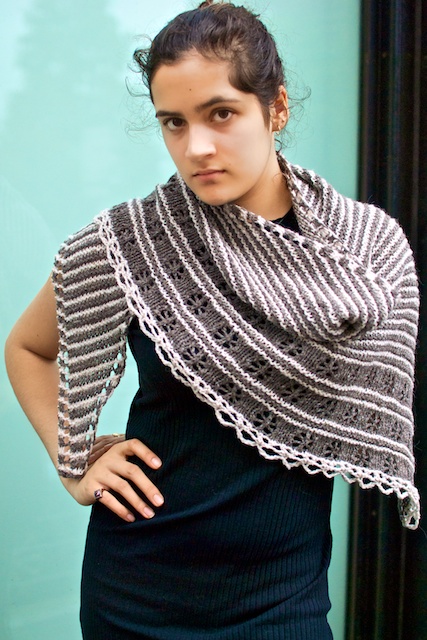 Abingdon est un triangle asymétrique, commencé sur quelques mailles et terminé le long d'un des côtés diagonales du châle, avec des bandes de point ajouré et un rabattage rapide et décoratif au crochet.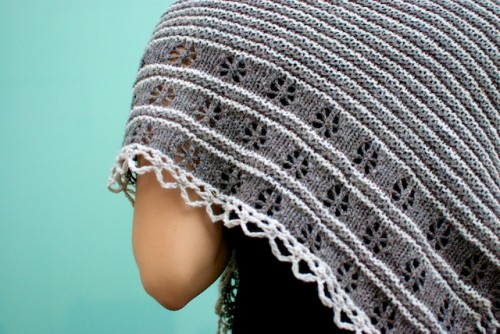 Le châle photographié ici est tricoté dans un fil moyen (comme le mérinos moyen ou l'alpaga moyen), mais Kirsten vous propose aussi de tricoter le châle dans un fil plus fin.
Vous trouverez de l'inspiration pour vos propres versions dans la gallérie de projets du modèle sur Ravelry.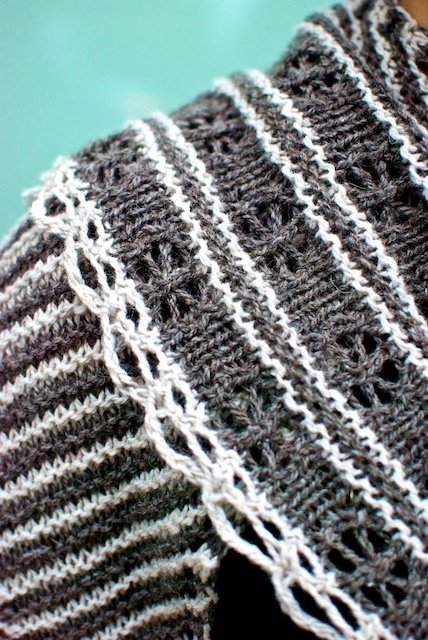 Plus d'informations dans la boutique.