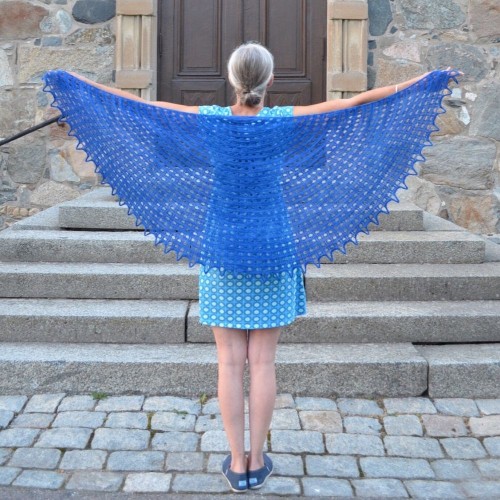 Cet été en Suède, j'ai rencontré ma copine Maria Samuelsson, et elle m'a montré son tout nouveau châle, nommé Durkslag. Je l'ai trouvé très beau, et en plus j'ai trouvé amusant que Maria ait utilisé des lisières et un rabattage en i-cord, comme La Colo du Tricot battait son plein au même moment.
This summer in Sweden, I met my friend Maria Samuelsson, who showed me her new shawl named Durkslag. I found it very beautiful, and also quite funny that Maria had used i-cord selvedges and an i-cord bind-off, since the Knitting Summer Camp was running at the time.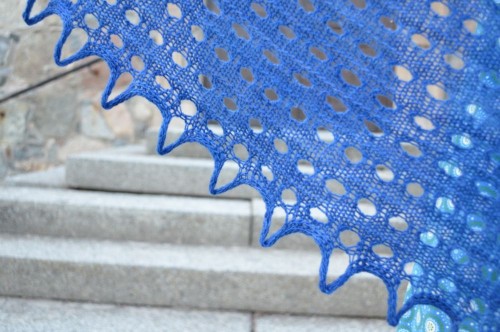 Elle a mis les explications (ou la « recette ») sur son blog en suédois, et je lui ai proposé de faire une traduction française. Vous pouvez donc désormais trouver les explications en français ici :https://garnomera.wordpress.com/2015/11/09/garnomeras-durkslag-en-francais/
I made a French translation of the pattern, but you can also find an English version here : https://garnomera.wordpress.com/2015/08/14/garnomeras-durkslag-in-english/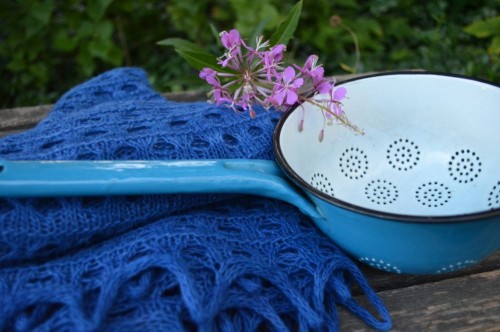 Vous pouvez suivre Maria sur Instagram : @garnomera.
You can follow Maria on Instagram : @garnomera.
Et pour info, « durkslag » veut dire « passoire » en suédois !
And just so you know, « durkslag » is Swedish for « colander »!