Hier, je vous ai parlé du nouveau coloris de mérinos fin, gianduia.
Yesterday, I showed you my new fingering weight merino colour, gianduia.
Je me rends bien compte que sur l'écran de vos ordinateurs/tablettes, ce coloris peut être un peu difficile à distinguer du coloris café crème, mais ce n'est pas tout à fait la même chose.
On your screen, I think it can be hard to see the difference between this colour and coffee with cream, but it's not quite the same thing.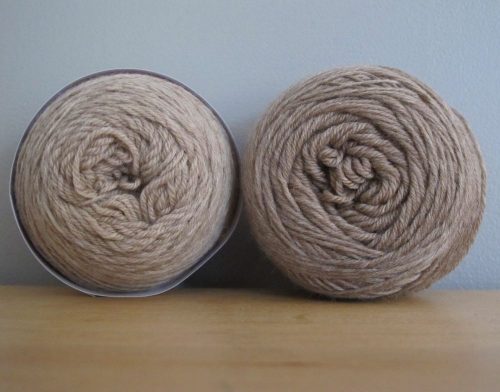 Café crème est plus clair que gianduia. Mais d'accord, c'est assez proche. Ce que je trouve plutôt intéressant …
Coffee with cream is lighter than gianduia. But I agree, it's pretty close. And I find that interesting…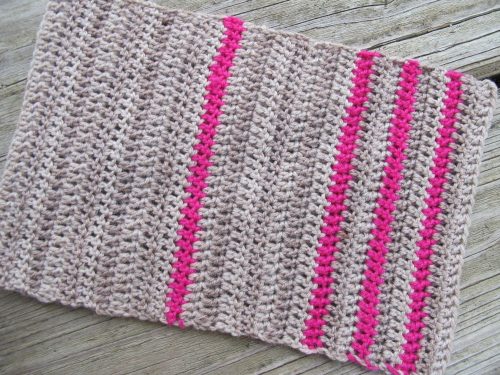 Mon coeur bat un peu plus fort devant ces rayures subtiles (et le rose indien comme contraste). Pour les rayures d'un rang, j'ai utilisé la technique expliquée dans mon bulletin d'information de mai/juin 2014.
My heart beats a little faster when I look at these subtle stripes (and the contrasting hot pink). For the one-row stripes, I used the technique explained in my newsletter from May/June 2014.
Le mérinos fin dans ma boutique.
Fingering weight merino in my shop.