En juin et juillet, je fais le grand écart…
In June and July, I'm bridging the gap between East and West in France, since I'm at a fair in the Alps in June and at a festival in South-West France in July. Please contact me if you want information on these events in English!
Au mois de juin :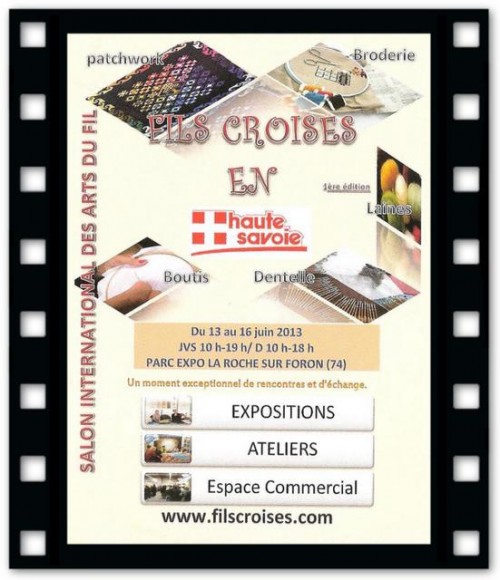 Je serai au salon Fils Croisés à La Roche sur Foron (74) du 13 au 16 juin. Fils Croisés est un nouveau concept de salons de l'art du fil. C'est ma première participation à cette manifestation, et je suis impatiente de voir ce que cela donne! En tout cas, la liste des exposants m'a l'air tout à fait alléchante.
Au mois de juillet :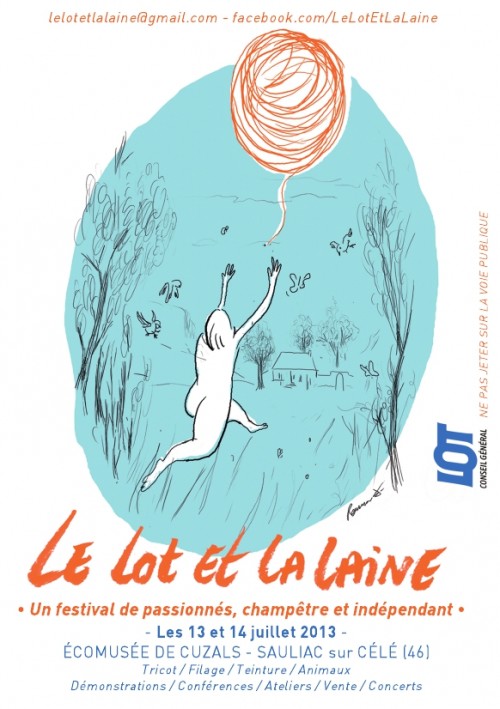 A l'autre bout de la France, dans le Lot, pour la deuxième édition de notre Rhinebeck à nous, le festival Le Lot et la laine! Là encore, c'est une première pour moi, et j'ai hâte d'y être! On m'a parlé d'un cadre et d'une ambiance uniques… Je suis d'autant plus contente d'y participer que j'aurai Hélène Marcy/EclatDuSoleil en invitée spéciale sur mon stand.
Venez nombreux!