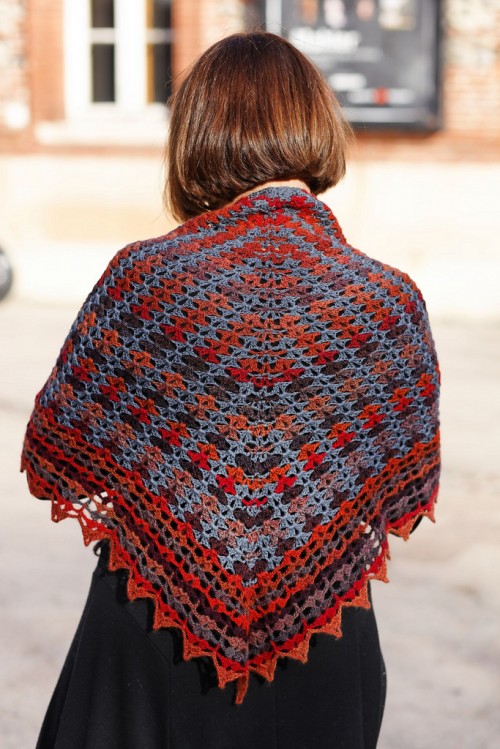 Je suis certaine que vous n'avez pas oublié le magnifique et intéressant modèle Rayons de couleurs, créé par EclatDuSoleil.
I am sure that you haven't forgotten the beautiful and interesting pattern Colour Beams, designed by EclatDuSoleil.
Actuellement, sur Ravelry, un groupe est en train de faire un « crochet-ensemble » sur ce modèle. Si vous êtes inscrite, vous pourrez découvrir leurs idées de combinaisons de couleurs ici et leur discussion (en anglais) ici.
Currently, on Ravelry, a groupe is doing a crochet-along of this pattern. If you're a member, you can discover their colour combination ideas here and their discussion here.