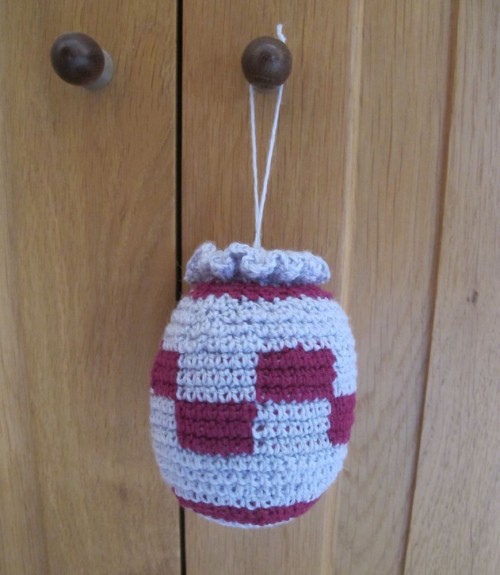 « On dirait une chaussette », dit ma fille.
« Non, moi je trouve que c'est rigolo ! ».
« Oui, c'est une chaussette rigolote. »
« You'd say it's a sock », says my daughter.
« No, I think it's fun! »
« Yes, it's a fun sock ».
N'oubliez pas de m'envoyer par mail /ajouter sur Ravelry les photos de vos boules-chaussettes (cf explications ici) pour participer au tirage au sort.
Don't forget to take pictures of your sock-bauble and send to my via e-mail / add on Ravelry (more details here) to take part in the drawing.
Demain on commence une boule qui ne ressemblera pas du tout, mais alors pas du tout, à une chaussette !
Tomorrow, we'll start a bauble that will be totally and utterly un-like a sock!