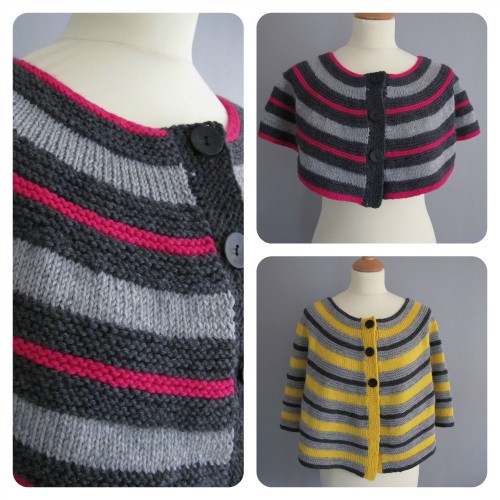 Voici un petit modèle où je me suis amusée avec des points simples et les couleurs du mérinos moyen : Rytmik !
Here is a little design where I had fun with simple stitches and the colours of my DK weight merino: Rytmik!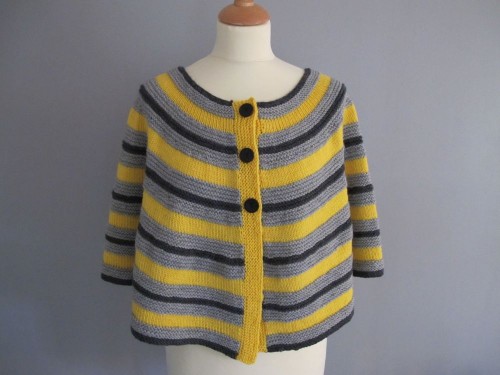 L'idée au départ était un poncho ou j'associais le jaune vif du mérinos moyen avec les deux gris chinés. Ayant fini le poncho, j'ai eu envie d'une version plus courte, plus légère, et peut-être aussi plus fun.
My first idea was a poncho combining the brilliant yellow of the DK weight merino with the two heathered greys. Having finished the poncho, I wanted to work a shorter, lighter and perhaps more playful version.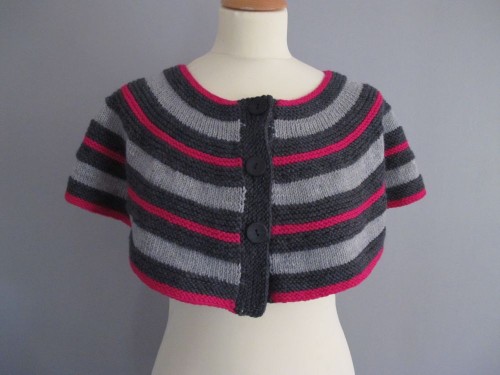 Ainsi est née la version chauffe-épaule, avec une disposition un peu différente des couleur et une touche de rose vif par le coloris azalée.
This became the shoulder-warmer, where the colours are used a little differently, and the spark comes from the bright pink azalea colour.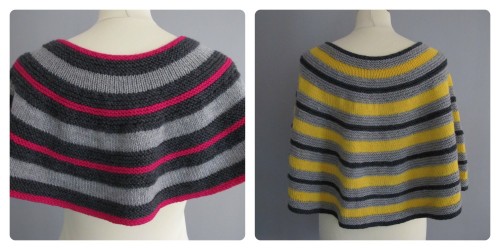 Les jeux sont donc ouverts, le choix est libre, et les variations imaginables sont presque sans limites.
The games are open, the choice is yours, and the possible variations are almost endless.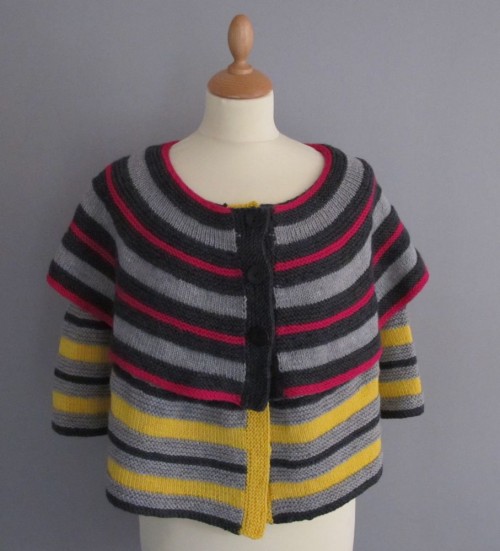 Mais porter les deux en même temps, ce n'est pas vraiment une proposition sérieuse ! 😉
But I'm not really serious when I suggest you wear both at the same time! 😉